About Us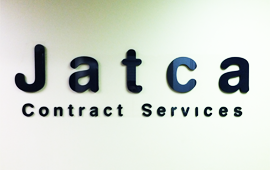 Jatca, Inc. finds the candidates others don't.
Jatca, Inc. has been serving as a partner in staffing, recruitment and employee services since 1999.  We pride ourselves on the ability to become a valued partner to our customer base by the technical expertise, professionalism, integrity, customer service, and cost savings we provide to each and every customer, from fortune 500 companies to locally owned and operated family businesses.
Why choose our services

Jatca, Inc. strives to provide the best customer support experience to our customers. We operate with a high level of integrity and are transparent with our customer base. We view each and every customer as a partner and are always working to grow our relationships. Jatca, Inc. wins your business by outworking our competition and having the flexibility to tailor a program to suit your needs. Jatca, Inc. can provide professional recruiting services for Contract / Temporary roles, Contract to Direct Hire, Direct hire, and Employee Payrolling options.

Our process

Jatca, Inc. has an internal process of training professional recruiters to specialize in a technical field so that we can identify qualified candidates. Our team phone screens, face to face interviews, checks references, and provides drug screening and background checks for our customers. Our goal is to streamline the hiring process for our customers by acting as an extension of our customer.

Our obligation

Our obligation is to our customer base and the needs they have. Not only do we provide great service, but we do so with a sense of urgency while saving our customers money. We believe a partnership is built on proven results, a relationship that is built over time, and mutually beneficial. We are obligated to grow the customer/vendor relationship with each customer to be able to work as an extension of your company.

Any questions or thoughts? We are always happy to help out!